SCION
Call now for our Repair Service special
Price: $89.95 to $259*
Life-time Warranty | Fast Service | Free Technical Assistance
Engine Control Module (ECM)
The ECM, or ECU, controls various engine operations in your vehicle. The usual symptoms associated with a bad ECM are Ignition or Injector issues, Idle Air Control issues, no communication and such. Your Check Engine Light won't always come ON when the ECM malfunctions.
Transmission Control Module (TCM)
A TCM, or TCU, controls the Transmission controls and operation. A bad TCM could result in your transmission shifting hard, to the wrong gear, or not shifting at all. The gear engagement could be harsh or delayed at times, and may also lead to a gear status indicator malfunction.
Powertrain Control Module (PCM)
A PCM is combination of an ECM and a TCM (ECU & TCU), in one module. A PCM, therefore, controls both engine and transmission operations. A bad PCM would lead to a combination of symptoms associated with a bad ECM and/or a bad TCM.
Body Control Module (BCM)
A BCM controls most of the interior and exterior body functions, like interior and exterior lighting, wipers, doors and windows, seats, radio, instrument cluster and even HVAC functions. Any issues related to a BCM malfunction could cause one or more of these systems to stop working, or break intermittently.
We Do More
Modern cars come with anywhere from 4 to 80 modules depending on the year, make, and model of the vehicle. We can't realistically list all the modules we cover, but we can assure you that we cover almost all modules across the platform with very few exceptions. Call us today to confirm our coverage for your specific module!
Our Repair Service Includes:
External inspection of the Control Module

Replication of the concern for which the module was received

Isolation of the problem and it's relavent circuits in the module

Specific tests for communications & troubleshooting procedures

Removal & replacement of damaged components

Identify high-failure components & perform preventitive maintenance

Upgrading components & parts that are at the end of their life-cycle

Post-Repair testing and quality checks
What we do different from our competitors:
Based on the years of experience and expertise in the field of Control Module Repair, we know what parts & components in your module are prone to failure, so as a preventitive measure to avoid premature failure of those parts, we make the needed repairs at no additional cost to you!
The combination of quality repair work, a sound pre-repair & post-repair testing procedure, and the preventitive maintenance process gives us the confidence to back all our repaired modules with a life-time warranty.
Our post-repair inspection & testing procedure is designed to a standard of quality that is well above the manufacturer's specifications.
Every module shipped out to our customers has all the pertinent information regarding the repairs done to the module, and also any specific repairs or testing required on the vehicle itself before the module is installed. We also include Technical Service Bulletins and any additional maintenance procedures that our Certified Master Technicians deem necessary to ensure the proper repair of the vehicle. All this is included in our Free Technical Assistance program that all our customers have access to.
* Pricing may vary depending on the vehicle's Year, Model, the module type, and additional options & services.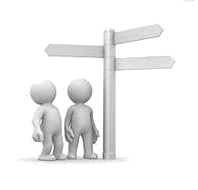 Not Your Make?
Are you looking for another car manufacturer? Don't worry! We cater to all module needs, covering most car manufacturers from around the world. Click below to see the complete list of car manufacturers we support for both your module repairs, and remanufacturing needs.